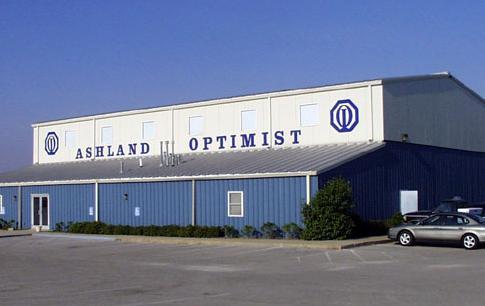 511 Optimist Drive, Ashland, MO
It is with great sadness that I share the news that long time Optimist member Donnie Jones passed away Tuesday, February 21.
Donnie was the last surviving Charter member of our club.
Visitation will be Friday, Feb. 24 from 4:00-7:00 at Robinson's Funeral Home.
Services to celebrate his life will be at Goshen Primitive Baptist Church, 10:30am Saturday, 500 West Cedar Tree Lane, Hartsburg.
Our thoughts and prayers are with his family at this time!
Letitia DenHartog


The Ashland Optimist Club meets weekly on Saturday mornings at 7:30 a.m. at the Ashland Optimist building.
Breakfast is served and visitors are welcome!
Optimist Creed


PROMISE YOURSELF
—

To be so strong that nothing can disturb your peace of mind.

To talk health, happiness and prosperity to every person you meet.

To make all your friends feel that there is something in them.

To look at the sunny side of everything and make your optimism come true.

To think only of the best, to work only for the best and to expect only the best.

To be just as enthusiastic about the success of others as you are about your own.

To forget the mistakes of the past and press on to the greater achievements of the future.



To wear a cheerful countenance at all times and give every living creature you meet a smile.



To give so much time to the improvement of yourself that you have no time to criticize others.



To be too large for worry, too noble for anger, too strong for fear and too happy to permit the presence of trouble