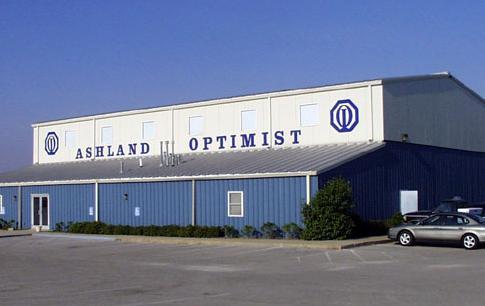 511 Optimist Drive, Ashland, MO
WHAT YOU MISSED FOR BREAKFAST SATURDAY!
And for those who didn't make it -- you missed a real treat! Many thanks to John Travlos, Bern Bonderer, and Rober Blake for a lovely South O' The Border motif and a delicious banquet spread on Saturday morning March 24. This was all capped off with a fine presentation by Jeff Barrow of Missouri River Relief about the fine work they do to clean up the Mighty Mo.
FYI: We do something like this every Saturday morning...

...and did we mention, Guests Eat For Free? You bet!

See you next Saturday - and bring a friend!



The Ashland Optimist Club meets weekly on Saturday mornings at 7:30 a.m. at the Ashland Optimist building.
Breakfast is served and visitors are welcome!
Optimist Creed


PROMISE YOURSELF
—

To be so strong that nothing can disturb your peace of mind.

To talk health, happiness and prosperity to every person you meet.

To make all your friends feel that there is something in them.

To look at the sunny side of everything and make your optimism come true.

To think only of the best, to work only for the best and to expect only the best.

To be just as enthusiastic about the success of others as you are about your own.

To forget the mistakes of the past and press on to the greater achievements of the future.



To wear a cheerful countenance at all times and give every living creature you meet a smile.



To give so much time to the improvement of yourself that you have no time to criticize others.



To be too large for worry, too noble for anger, too strong for fear and too happy to permit the presence of trouble